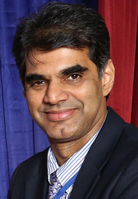 Quality is essential to survive
We are living in a time where quality is gaining more importance in all sectors. Natural rubber has become a strategic industrial raw material, after passing through many qualitative transformations. The tyre sector consumes the major share of the natural rubber produced in the country. The quality of the tyres rolling between the vehicle and the road is as important as human lives. Fortunately, high-quality tyres are produced in our country with the use of state of the art technology. However, our tyre sector is also facing competition internationally.
The basic quality of any product is determined by the raw materials used to make it. Sheet rubber is mainly used for making tyres in our country. It is the raw material for many non-tyre products also. About 70 per cent of the natural rubber produced in the country is marketed as sheet rubber. It is therefore essential to produce quality sheet rubber to ensure the quality of rubber products made from it. Farmers should decide that they will make only high-quality sheets starting from RSS 4. This will also increase the income of farmers significantly.
High-quality sheet rubber can easily be made by paying little more attention and by making small changes in processing methods. The training required for this will be provided by the Rubber Board and Rubber Producers Societies. Smoke houses are essential for making high grade sheets. Farmers can construct their own smoke houses or purchase approved readymade ones. Those who are unable to do so can seek the help of community smoke houses in their proximity. A number of community processing centres are operating successfully under the leadership of various Rubber Producers' Societies. Rubber Board also promotes private - owned community processing centres. Remember that quality is the keyword to survive in the market, bargain confidently and earn high returns.
With regards,
Dr. K.N. Raghavan,
Chairman & Executive Director, Rubber Board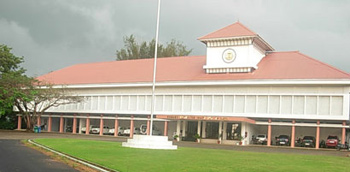 The Rubber Research Institute of India (RRII) was established in 1955. The Institute has attained a prestigious position in the international rubber scenario through its research contributions. RRII is a member of the International Rubber Research and Development Board (IRRDB) and actively participates in many international research programmes. RRII has played a significant role in India achieving high productivity.
LOCATION
The headquarters of RRII is located on a hillock, 8 km east of Kottayam town in Kerala State with a research farm attached to it. The nearest airport is at Nedumbassery, Kochi, 100 km north.
The Central Experiment Station of the Institute is located at Chethackal (Ranni) 50 km away from Kottayam. To conduct location specific research, the Institute has established a research complex for North East India with headquarters at Agartala and having regional research stations at Agartala in Tripura, Guwahati in Assam and Tura in Meghalaya. RRII has also set up regional research stations at Dapchari (Maharashtra), Kamakhyanagar (Orissa), Nagrakatta (West Bengal), Paraliar (Tamil Nadu), Nettana (Karnataka) and Padiyoor (Kerala). Soil and leaf testing laboratories have been established at Kottayam, Tripura, Thaliparamba, Kozhikode, Thrissur, Muvattupuzha, Palai, Kanjirappally, Adoor and Nedumangad. Mobile units for soil and leaf analysis are available at the headquarters, Tripura, Kozhikode, Muvattupuzha and Adoor.
​
/articleview?item_id=81120180419
http://www.indiannaturalrubber.com