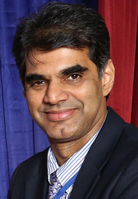 Dr. K.N. Raghavan IRS took over charge as the Executive Director of the Rubber Board on 29-04-2019. He has also taken over additional charge of Chairman, Rubber Board, with effect from 31-05-2020. He was working as Principal Commissioner of GST and Central Excise, Mumbai Central.
View more....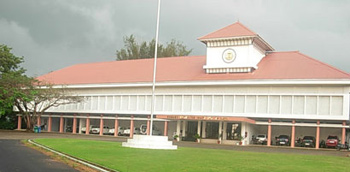 The Rubber Research Institute of India (RRII) was established in 1955. The Institute has attained a prestigious position in the international rubber scenario through its research contributions. RRII is a member of the International Rubber Research and Development Board (IRRDB) and actively participates in many international research programmes. RRII has played a significant role in India achieving high productivity.
LOCATION
The headquarters of RRII is located on a hillock, 8 km east of Kottayam town in Kerala State with a research farm attached to it. The nearest airport is at Nedumbassery, Kochi, 100 km north.
The Central Experiment Station of the Institute is located at Chethackal (Ranni) 50 km away from Kottayam. To conduct location specific research, the Institute has established a research complex for North East India with headquarters at Agartala and having regional research stations at Agartala in Tripura, Guwahati in Assam and Tura in Meghalaya. RRII has also set up regional research stations at Dapchari (Maharashtra), Kamakhyanagar (Orissa), Nagrakatta (West Bengal), Paraliar (Tamil Nadu), Nettana (Karnataka) and Padiyoor (Kerala). Soil and leaf testing laboratories have been established at Kottayam, Tripura, Thaliparamba, Kozhikode, Thrissur, Muvattupuzha, Palai, Kanjirappally, Adoor and Nedumangad. Mobile units for soil and leaf analysis are available at the headquarters, Tripura, Kozhikode, Muvattupuzha and Adoor.
​
/articleview?item_id=81120180419
http://www.indiannaturalrubber.com